Public sector guest wifi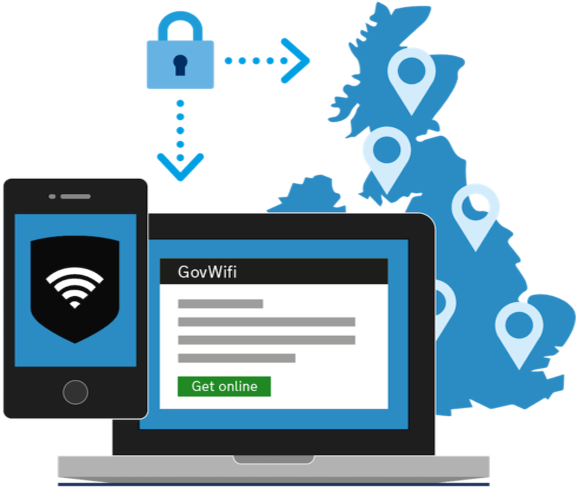 GovWifi is a wifi authentication service allowing staff and visitors to use a single username and password to connect to guest wifi across the public sector.
Connect to GovWifi
Connect a device
Sign up to connect your device to the GovWifi network across the public sector.
Offer GovWifi
Make GovWifi available in your organisation and keep your existing infrastructure and wifi provider.
Manage GovWifi
Manage an existing GovWifi installation in your organisation as an administrator.